Introduction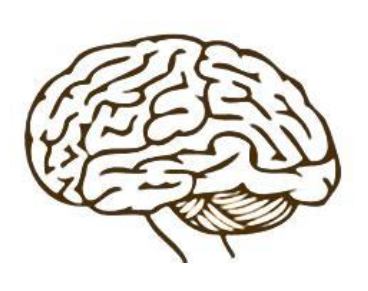 The department of neurology deals with neurological disorders like Parkinsonism, cerebral palsy, and post stroke rehabilitation etc. are treated in the department. Patients who have either undergone surgery or who are advised surgery for neurological complaints also come for rehabilitation.
Diseases affection neurons, neurotransmitter chemical imbalance, central nervous system, spinal cord were treated. Neurology is concerned with the diagnosis and treatment of nervous system diseases, as well as prevention of neurological disorders.
Diseases treated
Cerebro-vascular accidents such as stroke,
Degenerative diseases, such as Parkinson's disease and Alzheimer's disease
Multiple Sclerosis, Supranuclear palsy
Seizure disorders, such as epilepsy
Genetic disorder such as Huntington's disease and muscular dystrophy
Congenital diseases such as Spina bifida
Migraine and Tension Headaches
Muscular Dystrophy
Autonomic dysfunction
Neuropathies
Number of patients treated
Demographic data:
| | | | | | | |
| --- | --- | --- | --- | --- | --- | --- |
| Year | Total Number of Patients | No of male participants |  No of female participants |  Mean Age |  Mean number of admitted days |   |
|  2012 |   |   |   |   |   |   |
|  2012 |   |   |   |   |   |   |
|  2012 |   |   |   |   |   |   |
|  2012 |   |   |   |   |   |   |
Month wise data
Miracle cases
Guillain-Barre syndrome (GBS)
Mr Sriram (name changed), just 40 years old, suddenly fell ill. His alarm bells started ringing as he lost his strength in his hand grip while his lower limbs became weak. Clearly a case of acute inflammatory demyelinating neuropathy, that is, Guillain-Barre syndrome (GBS). What exactly is this GBS? And why did he get alarmed? Because in some cases of GBS it is particularly difficult to recover. As a rule a patient who has just recovered from a seemingly uncomplicated viral infection is vulnerable to GBS.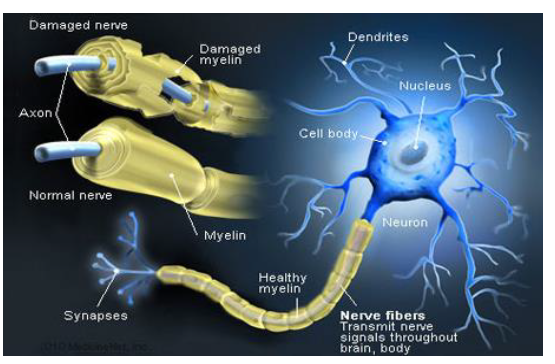 In the case of Mr Sriram (name changed) the onset of the disease was insidious in nature and started one month before he came to Arogyadhama as a weakness in his left upper and lower limb. During his stay of two weeks he underwent yoga practices based on Integrated Approach of Yoga Therapy. A special yoga module was prepared by us for neurological ailments based on our yoga research. Along with this he underwent other treatments in ayurveda, naturopathy, physiotherapy and acupuncture also.
 There were counselling sessions to control and correct his inner emotions and stress levels. He was treated with cleansing
procedures, called kriyas, twice a week to
cleanse his system
completely. His
schedule started at 5:30 am with pranayama and meditation which continued till 7:30 pm. His
daily schedule included special techniques designed particularly for his ailment (asana,
loosening exercises, relaxation techniques, pranayama, Cyclic meditation, trataka, mind,
sound, resonance technique (MSRT) and pranic energisation technic (PET). His parameters
were monitored on a daily basis to see his improvements.
Improved Parameters:
In the very first week his difficulty in walking reduced and there was a slight improvement in
his hand grip strength. What was in fact more unnerving was that he was on steroids when he
came. But after two weeks of his treatment there was a significant improvement in all his
complaints. And his steroids were stopped.
 General Parameters
| | | | | | |
| --- | --- | --- | --- | --- | --- |
| Parameters | DOA | DOD | Parameters | DOA | DOD |
| Pulse Beats/min | 100 | 72 | Weight in Kg | 71.6 | 55 |
| BP in mm of HG | 110/74 | 108/72 | Height | 5'2'' | -- |
| Respiratory Cycles/min | 20 | 14 | Medication Score | 4 | 2 |
| Symptom Score | 2 | 1 | Brahmari Time (Sec) | 12 | 19 |
Week-wise improvement
 

   1st week

   2nd week

   Improved

   Symptoms

   Difficulty in walking

   Slight improvement in hand grip

   strength

   Difficulty in walking persisting

   Improved hand grip strength by 50%

   Improved limbs strength 30%

   Overall wellbeing
Dissemination
Books
1) Yoga for GB syndrome written by therapy participant
2) Yoga for MS in German language written by therapy participant
CD/DVDs
1) Yoga for Headache
2) Yoga for MS in German language
Collaboration
1. To train in Yoga therapy for patients and therapists of KWA clinic, Neuro
rehabilitation center, Bad Griesbach, Stift rottle, Germany
2. National institute of mental health and neuro sciences (NIMHANS), Bangalore